The best second-tier exchanges will find a niche for themselves.
"They are too small to be on the radar so they can be more 'wild.'"
Everyone has heard of Coinbase, Binance, Kraken and other big exchanges, but few of us could name any or many of the so-called 'second-tier' exchanges. These are smaller exchanges that don't grab the headlines and don't trade massive volumes, and given the fact that they largely fail to distinguish themselves, it's hard to imagine that most of them will survive in the future.
However, traders and experts working within the industry believe that there is a place for smaller, second-tier exchanges, and that the best of them do offer things bigger exchanges don't. So while many smaller exchanges may fall away in the coming years, there will be a harder core of other second-tier exchanges which do survive and which help make the exchange sector more competitive.
What are they?
Right now, CoinMarketCap lists 341 cryptocurrency exchanges, although more than 500 are listed on other directories.
That's a lot, and even with the more successful second-tier exchanges, there's the suspicion that they don't really do anything to distinguish themselves from larger rivals. As Multicoin Capital's Mable Jiang wrote in a recent tweet:Mable Jiang@Mable_Jiang
I've been thinking: if there's no product differentiation, why some of the second-tier exchange still exist today? I get it when people say certain exchange has its hardcore community, or their IEO last year was popular, but how about now? What's their outlook in a year or 2?15Twitter Ads info and privacySee Mable Jiang's other Tweets
Yes, it may be hard to see why a smaller exchange that does nothing differently or better should survive among bigger rivals. Nonetheless, most analysts and traders affirm that the better second-tier exchanges do offer services you can't easily find elsewhere.
"Some second-tier exchanges have found opportunities in OTC (over the counter) and other services that provide some differentiation," says Simon Dingle, the founder of Inves Capital and author of In Math We Trust.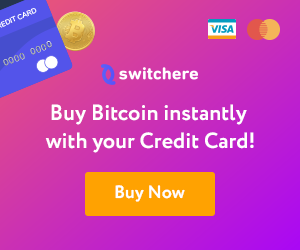 In particular, Dingle tells Cryptonews.com that second-tier exchanges often provide trading opportunities in a wider pool of coins, and/or in coins that other exchanges don't list.
"Offering boutique and niche services, such as arbitrage in markets where such opportunities exist, has been very lucrative for some of the smaller exchanges out there that know what they're doing, like Ovex."
On top of this, Dingle notes that many of the best second-tier exchanges are local exchanges, offering services only in particular nations that are more tailored to local needs and requirements.
Likewise, Multicoin's Mable Jiang tells Cryptonews.com herself that, while it's hard for second-tier exchanges to compete with big platforms in terms of mature products such as spot trading, there's "more than enough room for new product innovation."
"For example, we have observed the traction that FTX gained when it first launched leverage tokens and some ETFs," she explains.
"Similarly, a second-tier exchange in China called Pionex.com offered bot-trading products to its users to hedge their risk against the market volatility; similarly, they too gained significant organic growth despite zero marketing efforts."
Jiang also affirms that the opportunities for second-tier exchanges can be found in derivatives, options, and products with sophisticated trading strategies.
Ethics, transparency, simplicity
More simply, certain analysts and commentators believe that second-tier exchanges differentiate themselves from the big boys simply by offering a more transparent and ethical service.
"Honestly, the main thing is to not be so scammy," says Jimmy Song, a venture partner at Blockchain Capital and a Bitcoin developer/educator. "Most top level exchanges do very shady things like fee for listing, which I think hurt the industry quite a bit."
In addition, some make things simpler by focusing on only one or two cryptocurrencies, or by introducing a simpler fee structure.
"I've seen a bunch of exchange startups do different things that differentiate them, like being Bitcoin-only (Swan, Cash App) or having a different fee structure (Level)," Song tells Cryptonews.com.
On the other hand, some experts also take something like the opposite view. That is, some second-tier exchanges attract custom because their small size and under-regulated nature means coins can rise in price dramatically.
"The only advantage they have compared to the big brothers is they are too small to be on the radar so they can be more 'wild,'" says Anndy Lian, a Singapore-based cryptocurrency and blockchain advisor and author.
"You seldom see a coin goes 100x on big exchanges but it's still happening on second-tier and small exchanges."
Of course, wild price swings and a lack of liquidity (or transparency) may not be a good longer-term strategy for survival. In fact, Jimmy Song suspects that regulation may be the undoing of many second-tier exchanges going forward.
"The biggest problem right now is that the incumbents, especially in the US use their regulatory moats to their advantage. They're not ahead on technical innovation, they're ahead on regulatory compliance. This is a sad state of affairs as the best innovations don't win."
The future: consolidation?
Given that the likes of Binance and Coinbase are expanding internationally, analysts believe that some degree of consolidation in the exchange sector is inevitable.
"If there are a handful of them and they fail to differentiate in terms of product offering, there will likely be some consolidation among them," says Mable Jiang.
Also, according to her, it is less flexible for large exchanges to try out new products given the size of their customers, but second exchanges can be more agile in terms of testing out different innovative products.
Jiang believes that the best second-tier exchanges will find a niche for themselves for some time to come. This is mainly for two reasons:
providing local on/off-ramp services,
listing small-cap cryptocurrencies that the bigger exchanges may have missed.
Author: https://cryptonews.com/editors/simon-chandler/
Source: https://cryptonews.com/exclusives/second-tier-exchanges-are-a-vital-part-of-crypto-ecosystem-6629.htm